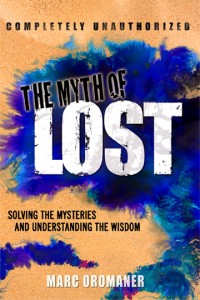 Greetings to you—my loyal Layman/Lost Update readers!
After two years of talking about it, THE MYTH OF LOST is finally here!!! At last, you can read the book that offers a fascinating solution to the mysterious television series and reveals how the show contains startling hidden insights into the mysteries of life!
That's right, THE MYTH OF LOST: Solving the Mysteries and Understanding the Wisdom is now available at Amazon.com in soft and hardcover versions!
Click here to check it out!