How To Create A Space-Saving Baby Nursery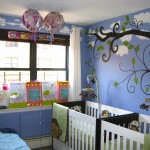 In this Layman's Answers to Baby Care episode*, the Layman shows how to make the most of your baby nursery in a small space. Whether you're in the city, have a small room, or a decent space—but with twins or triplets—you'll see space-saving and sanity-saving methods to make your nursery the sh*t (without smelling like sh*t).
Should you have bought the Fred & Friends Buff Baby Rattle featured in this video, it has actually been recalled. You can return it for a full refund by clicking here.
Get your $6.00 Diaper Genie refills here.
Please Subscribe!
The Layman's Answers YouTube Channel: http://www.youtube.com/user/TheLaymansAnswers
The Layman's Answers to Everything Blog: https://thelaymansanswerstoeverything.com/subscribe/
*If you are subscribed to receive notifications but do not wish to be notified about the baby videos, you can unsubscribe from this specific category.
Visit: https://thelaymansanswerstoeverything.com/subscribe/ and click on the "profile" link. Then, simply uncheck "Baby Care Videos" from your Subscribed Categories.
If video doesn't appear below, please refresh your browser.

Legal Disclaimer: This video is not in any way meant to replace advice, information, or techniques recommended by pediatricians, but as entertaining and helpful tips personally found to be helpful by a layman with personal experience.